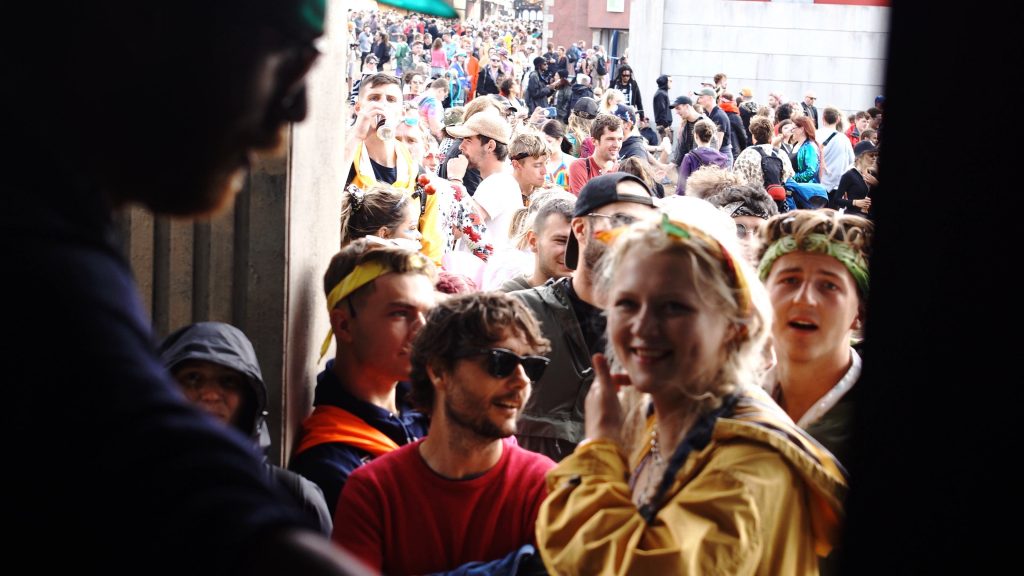 I've created immersive participatory shows and installations since 2008.
From standalone productions like The Act at VAULT festival to venues, rooms and crews from 3 to 1oo roaming performers at huge immersive spectacles like Boomtown Fair, CarnyVille and Shangri La at Glastonbury Festival.
I design open frameworks for actor and audience interaction that clearly communicate the narrative world and leave space for everyone to play at their comfort level and surprise each other.
I create in-world media to enrich my shows and layer the narrative. I've made bespoke TV channels for CarnyVille (The Invisible Circus), The Zig Zag Zoo (Toothless Wonders), SHITV (Shangri La) and The Ups and Downs of the Town of Brown (Common Wealth). I wrote the content for Boomtown Festival's 'hackable' Ivory Towers Academy website, part of the pre-event Alternate Reality Game (ARG) for 2019.
I'm turning my 12 years of experience toward experiences using embodied digital immersion in narrative worlds like the Lost Horizon VR events in Sansar.